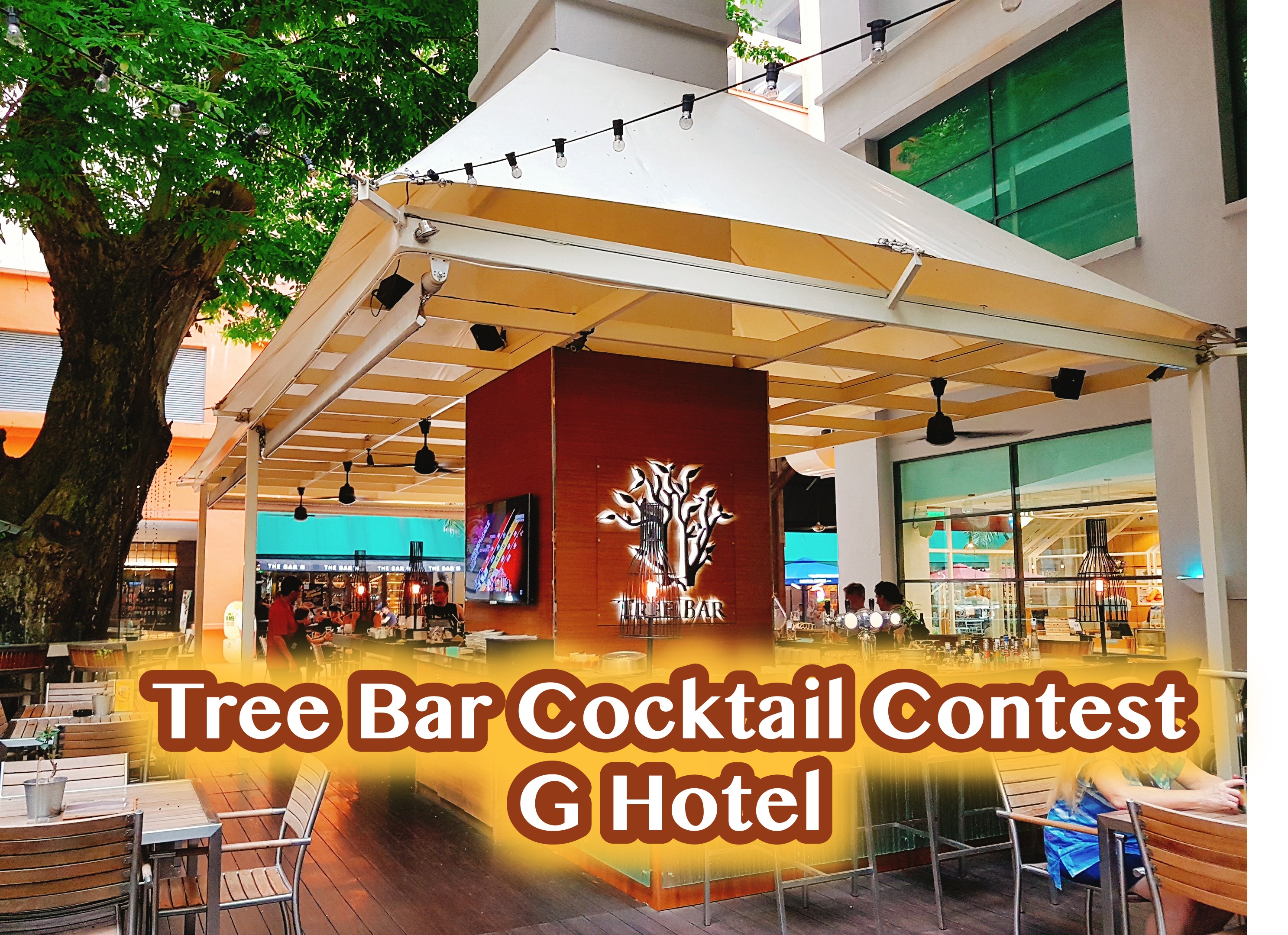 【G Hotel ~ Tree Bar ~ Cocktail Making Contest】 | #槟城好料

G Hotel has organized a fun activity – Cocktail Making Contest together with Penang's media & food bloggers to share with the public and fellow readers on special cocktails served at Tree Bar.

In this challenge, bloggers are required to make 2 cocktails which are Mojito & Cranberry Margarita. The contest started off with the bartender doing a demonstration on how to make the Mojito, a concoction of rum and soda muddled with lime, brown sugar, and mint leaves that gives that sweet & sour taste and Cranberry Margarita, a concoction of Tequila, Triple Sec, Lime juice and Cranberry juice.

Through this contest, Tree Bar gets to showcase the expertise of the bartenders who are always busy serving high volume of orders of the cocktails, flaunting their skills on making the cocktail with speed and accuracy.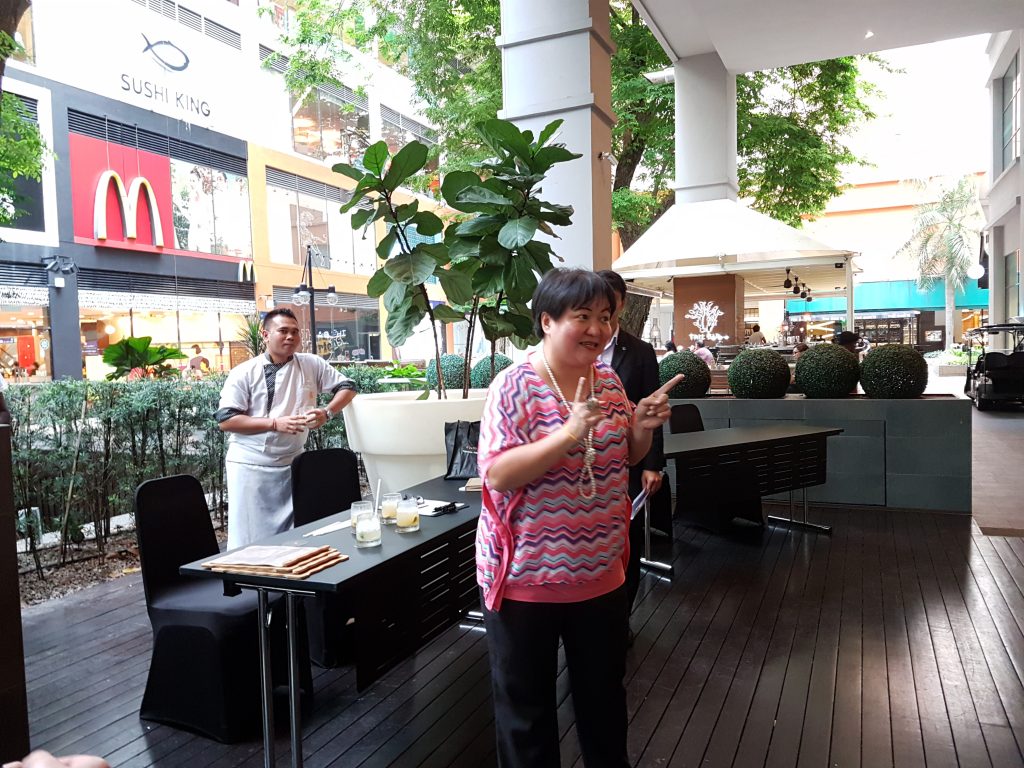 After the demonstration, the bloggers began to prepare the ingredients to make the cocktails. The bloggers were only given one chance to make each cocktail.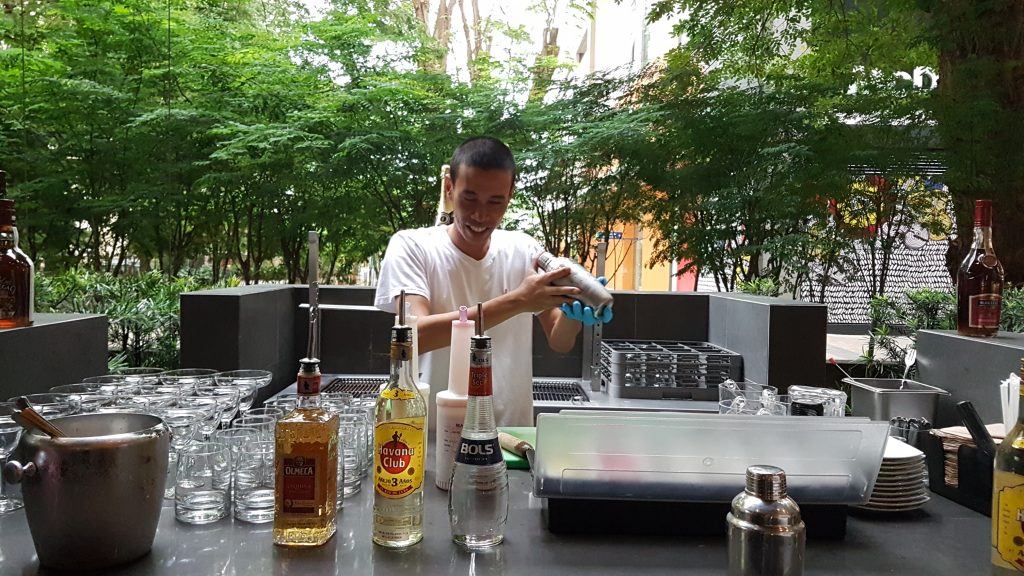 They were being challenged to make their perfect cocktails with a good speed and the right taste of the cocktails.
The bloggers have to remember the steps and measurement of the ingredients. The scale of scoring criteria is from Poor to Excellent, bloggers were collecting the points for Cranberry Margarita, based on its sourness, the overall taste, presentation, showmanship, SOP and cleanliness.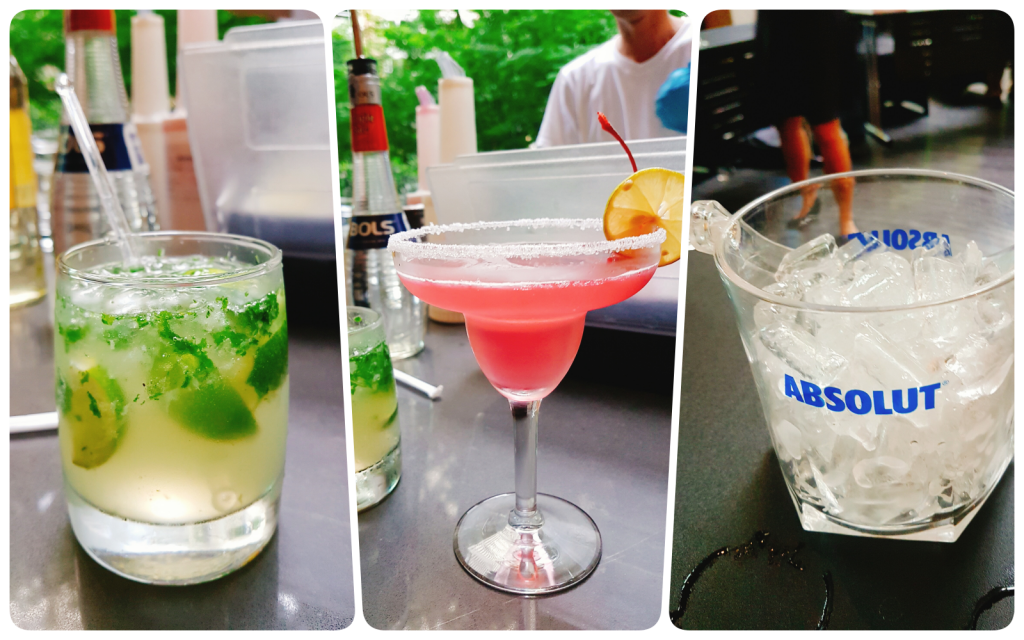 Same goes to Mojito, the points will be given based on its sweetness and sourness, the overall taste, presentation, showmanship, SOP and cleanliness.
Judges for the contest are Ms Christina Tan, Director of Communications, together with Danson Khaw, Assistant Outlet Manager and Helmi, bartender.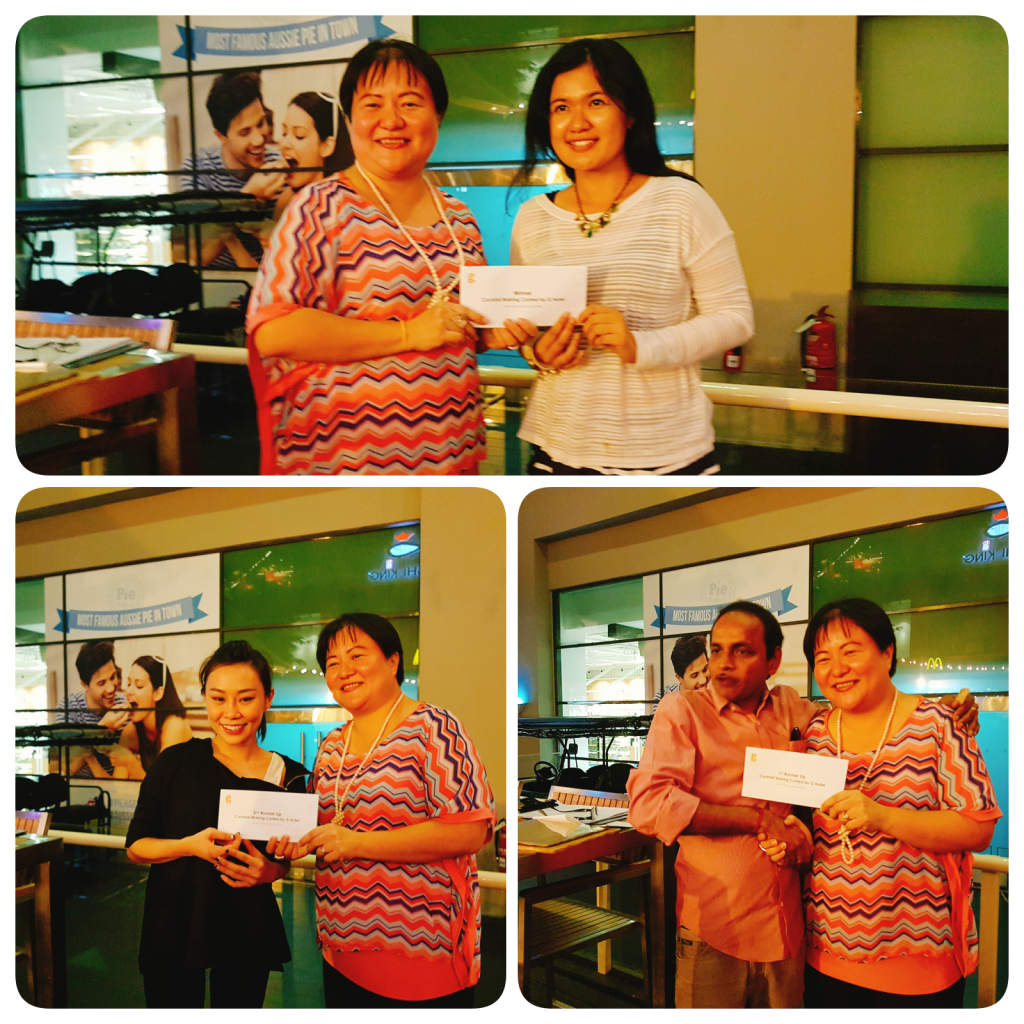 The challenge was completed within an hour to determine the winners for the great prizes.
The top 3 winners walked away with Tree Bar cash vouchers worth RM100, RM200 and RM300 respectively.
G Hotel continues to trend set the hospitality sector with their new hip hangout spot, Tree Bar. Opened on the 19th June 2014, this bar is one of the coolest hangout spot in Penang serving the best beers and bites in town.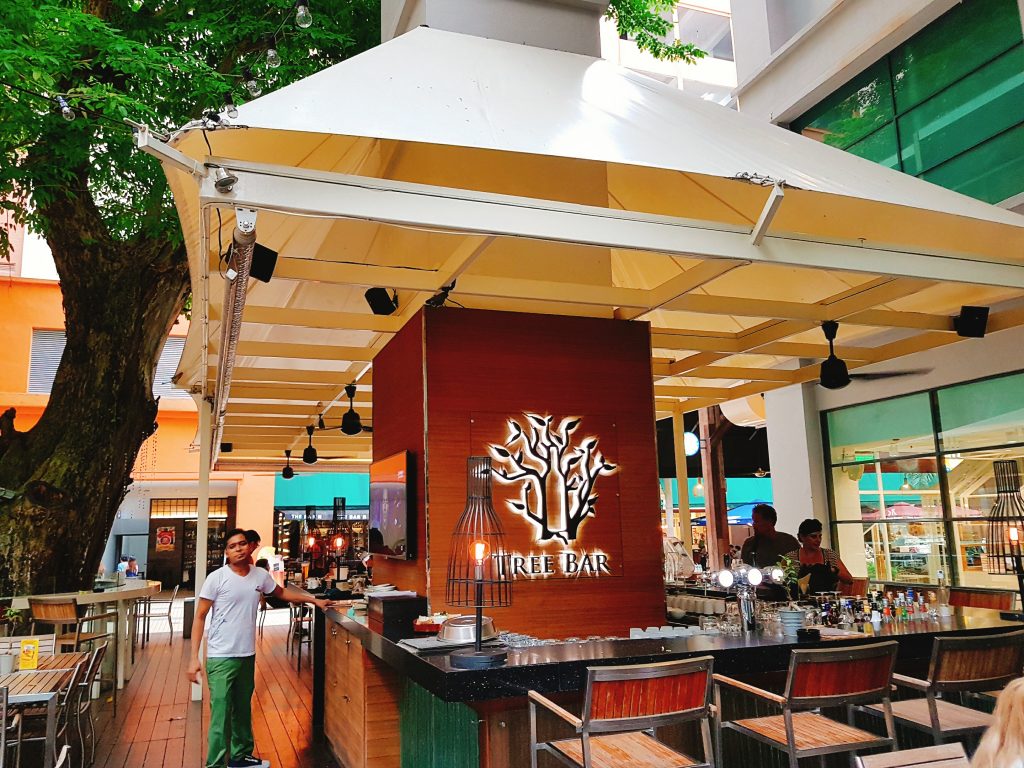 This is a wonderful addition to the hotel's portfolio of food and beverage outlets in the hotel. As Tree Bar continues to grow, on 1st September 2015, G Hotel Gurney launched the extended Tree Bar from 48 seating capacity to now 198 seating capacity.

It is now hotly-tipped as the Penang largest alfresco bar and also deemed as the top favourite hangout spot under the tree.
Aptly deemed the latest 'in' hangout spot, it is suitable be it for work or play. This bar will feature a selection of beverages and bites that go easy on your wallet with happy hours featuring buy one free one promotions.

Located at the alfresco area of G Hotel Gurney, Tree Bar is presented by interplay of innovation and tradition. The space offers comfortable bar top seating and also conventional dining tables offering the aesthetics of style and comfort. For those who like outdoor seating, they can sit at the alfresco area while those who like to chill in a cozier place or also just in case it rains, there is a shaded section.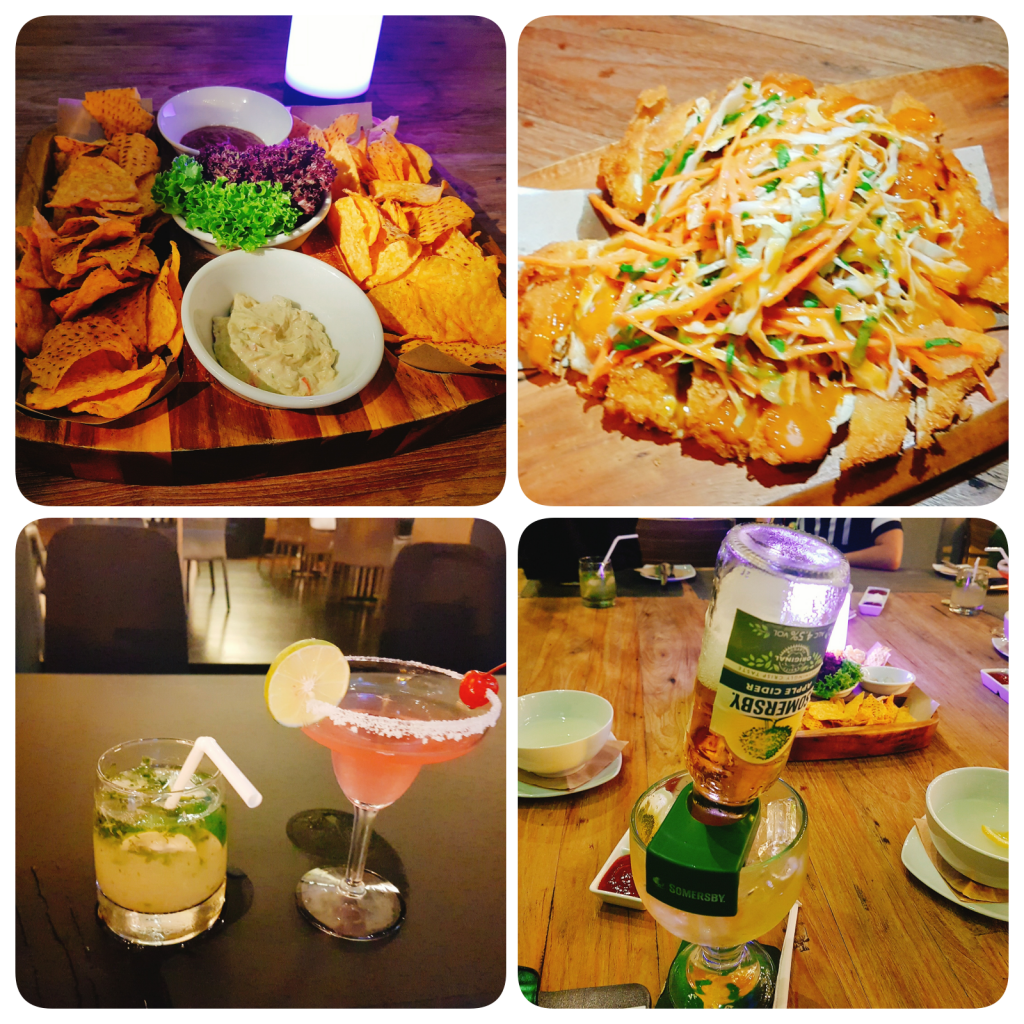 Patrons can sit back and unwind after a long day on a raised deck that comes with a stylish wooden bar in an open-air concept. This provides a cooling ambience as it is situated under a tree, hence, the name Tree Bar. In addition to that, the party cum relaxing environment is exemplified by its upbeat but yet relaxing music and décor. The result is a place that is both unpretentious and stress releasing at the same time.

Open seven days a week, the bar begins service from 12pm to 1am on Sunday to Thursday while the operating hours for Friday and Saturday is from 12pm to 2am, serving the lowest price of beer in town with 3 pints of beer from RM58nett onwards. Happy Hour offers the guests buy 1 free 1 promotion on all house pours from 12pm to 4pm.

Please visit www.ghotel.com.my or contact +604 – 238 0000 for bookings or further information about Tree Bar.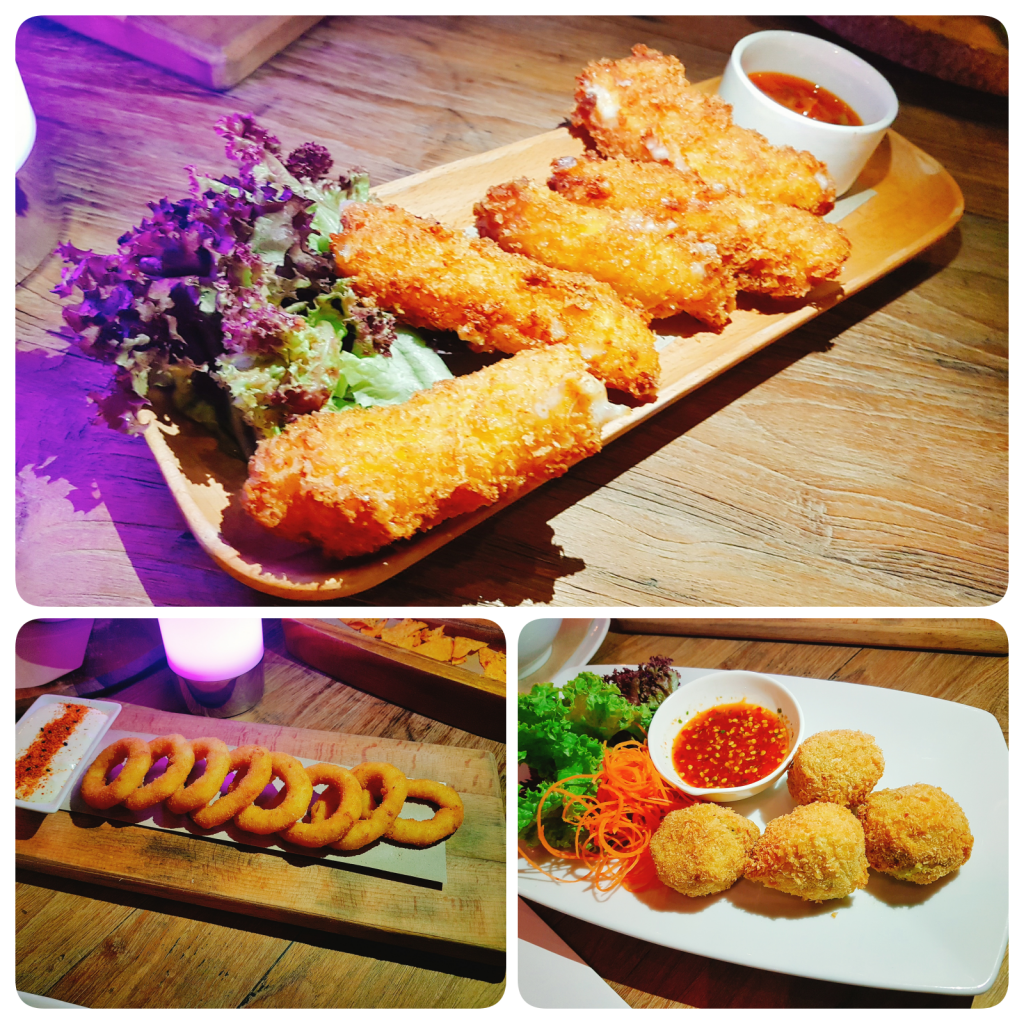 Freshen your taste buds in a wholesome open and airy environment, delicately designed with motifs of Mother Nature for a refreshing perspectiveThe Tree Bar is set to bring you back to the cool and calming embrace of nature. Interiorly designed and decorated with motifs of Mother Nature, feel the calm and fresh air, duly provided by complementing surrounding greenery. Enjoy refreshments of your choosing in this one of a kind al-fresco environment.
Name : Tree Bar
Add:G Hotel ,Ground floor, Al fresco area.
Biz Hours:Sun to Thu, 12pm – 1am / Fri & Sat, 12pm – 2am
Phone:+60 4-238 0000
FB:https://www.facebook.com/GHotel.Penang/
Web:www.ghotel.com.my
Follow us at #Instagram: @ #PenangHoliao
#我爱好料 #部落格:★ http://iloveholiao.com ★ http://www.penangholiao.com/
#更多 #好玩、#好康、#美食 #旅游 资讯:☆ http://www.facebook.com/penangholiaodotcom