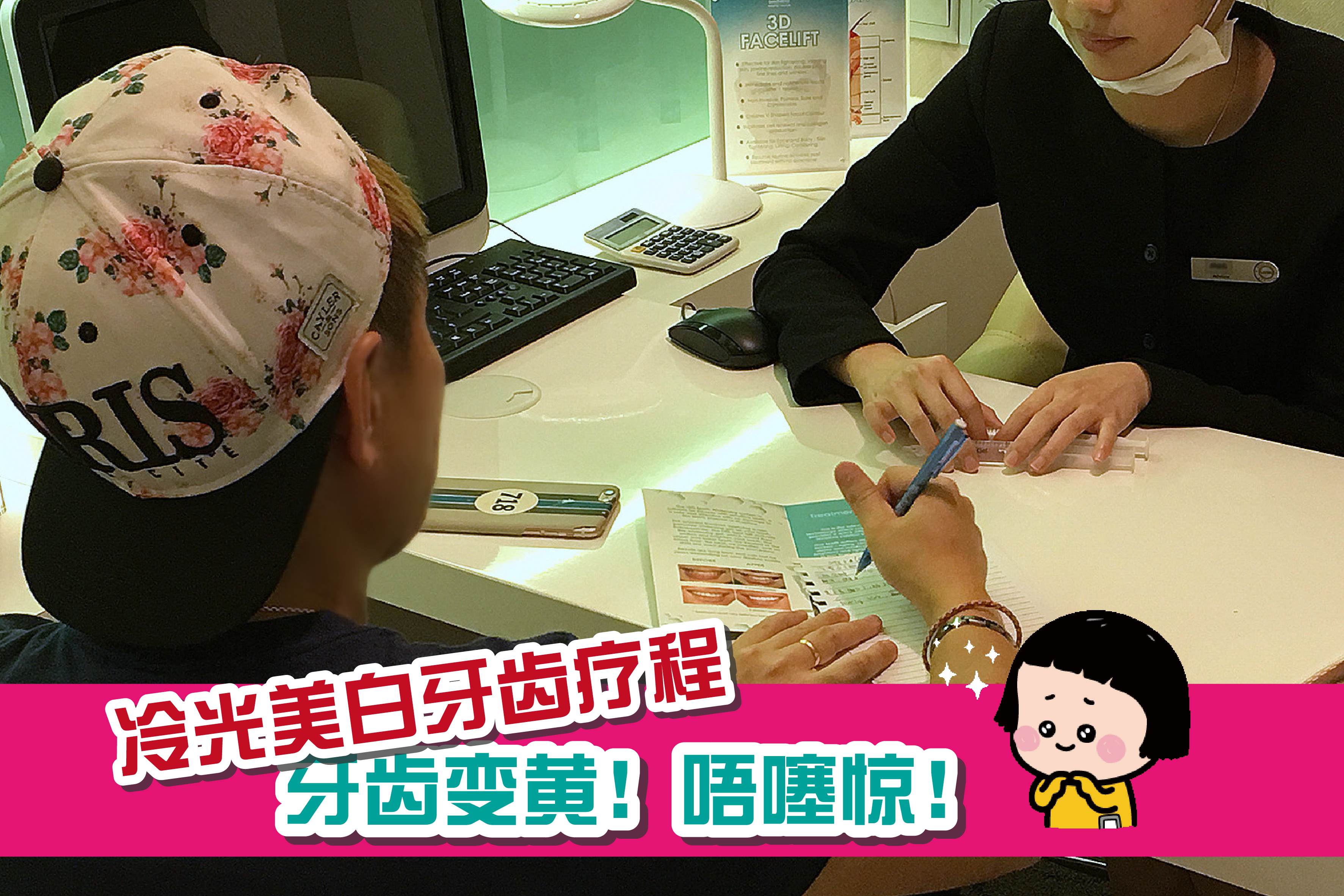 吃货们长期吃吃吃!肚子稍微圆了!牙齿稍微变黄了! 唔噻惊!
【LUSH Aesthetics】向大厅!!LUSH Aesthetics会把你以上烦恼通通一扫而空唷^^槟城好料

长期寻找美食的小编,不知不觉已经吃出了大肚腩啦!
无意间让小编发现了位于Gurney Paragon 的 LUSH Aesthetics,
女人爱美之心,人皆所知!但爱美已经不是女生的专利,
也是男生关注的话题咯!LUSH Aesthetics 是一间来自新加坡的医学美容诊所,
疗程细心专业,试过的朋友都说好捏^^所以小编就大胆放心交给美容高手LUSH Aesthetics Malaysia 帮你轻松瘦身圆梦啦!
小编选择了最新科技疗法的冷冻溶脂^^不需要动刀或使用激烈手法也能轻松瘦下来,
简直是小编梦寐以求的减肥方法。这个冷冻溶脂,在舒适的环境下,感受到冰冰的冰镇,
整个疗程也只是45分钟。过后就会感受到小瘦的效果。根据医生们的测试和研究,
这个冰冻融脂能在一个疗程里去除高达25% 的脂肪。还真的是不一样的体验瘦身疗法。
笑容是最好的甜点,最能极速融合人的心灵,但一笑露出黄黄的牙齿,
瞬间就大大的扣分啦^^你有这个烦恼吗?早晚刷牙,
但是依然还是嫌弃牙齿偏黄,那就跟随小编走一圈,
一起了解LUSH Aesthetics Medispa 冷光美白牙齿疗程,
会让你变得人见人爱!使用无过氧化氢的美白成份,
无痛的过程,短短的二十分钟就可以让你不再招人嘲笑、招人唾弃啦!
这里专业经验丰富的美容顾问们,会细心的解说疗程的步骤,
测试牙齿原来的色度等等,有疑问,顾问们都很乐意解答哦!
由于小编有喝红酒和咖啡的习惯,所以牙齿的黄度在于28度左右,
这个冷光美白疗效一次可以把牙次白回6-8个白度耶^^让小编我满怀欢喜嘻嘻
你想不想也要拥有一个平坦的小肚肚?一口白白的美牙,
现在就到LUSH Aesthetics体验一下他们的疗程吧!
心动不如行动,还等什么咧?
赶紧约好你的闺蜜一起到LUSH Aesthetics了解详情吧^^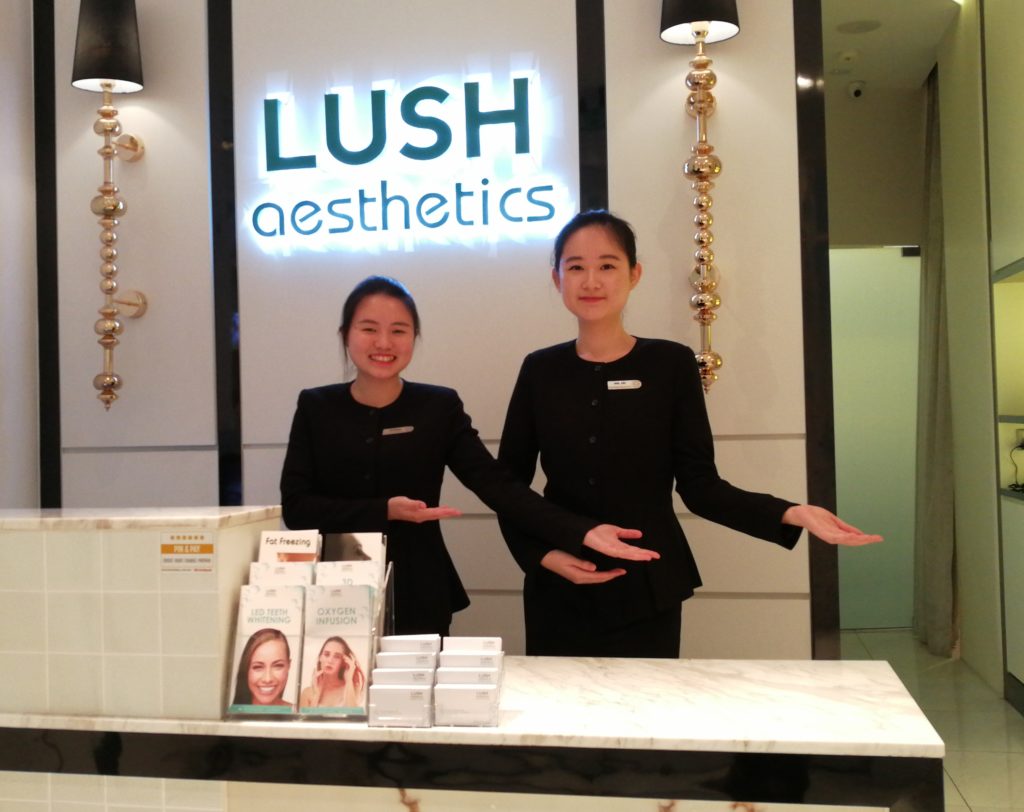 Having done lots of food review, I have been eating way t
oo much which has given me a huge "spare tyre" (belly).
This has been something that has been bothering me but fortunately
I heard of LUSH Aesthetics at Gurney Paragon.
Looking good for the ladies is something that men try so hard to keep up with.
LUSH Aesthetics is an aesthetics center from Singapore that delivers award winning results from
effective and quality aesthetic treatments and now they have come to Penang!
They have treatments catered to all your beauty needs f
rom Laser Facials to Fat Freezing to LED Teeth Whitening.
I decided to try the Fat Freeze treatment that is a non-invasive way of eliminating stubborn fats from your body.
How? Well, Fat Freeze uses the application of cooling plates on the desired area and
the fat cells are killed while leaving other tissues unharmed. Results
can be seen 2 months after the treatment when the body naturally
digests and disposes the dead fat cells as waste.
Finally, I can say goodbye to that unwanted spare tyre that has been bothering me!
Another treatment that intrigued me was the LED Teeth Whitening Treatment.
Many years ago, I got my teeth whitene
d at a Dentist however, it was a very painful process.
Initially when I heard of the LED Teeth Whitening Treatment at LUSH Aesthetics,
I was skeptical but my teeth have become very yellow from drinking almost
3 cups of coffee a day, yes, I can't go without my daily dose of caffeine so I decided to give it a go.
Thankfully, the treatment at LUSH Aesthetics uses a non-peroxide gel
that does not damage the teeth and will whiten the teeth by up to
8 shades lighter! Now, I'm really happy with my smile.
So if you guys have been thinking of a way to beautify yourself, let LUSH Aesthetics help you!
 
名字:LUSH Aesthetics Malaysia
地址:Gurney Paragon 5楼,Jalan Kelawai, Pulau Tikus, 10250 George Town, Pulau Pinang.
营业时间:11.30am-8.30pm
联络号码:04-228 0669 / 016-880-4168
 ♪───O(≧∇≦)O────♪
Follow us at Instagram: @ #PenangHoliao #槟城好料
 ♪───O(≧∇≦)O────♪
在In Your News Feed选择 #SeeFirst
在 #Notification 选择 #On (All Posts)
就可以获得Penang Holiao槟城好料最新最快的美食资讯哦!!