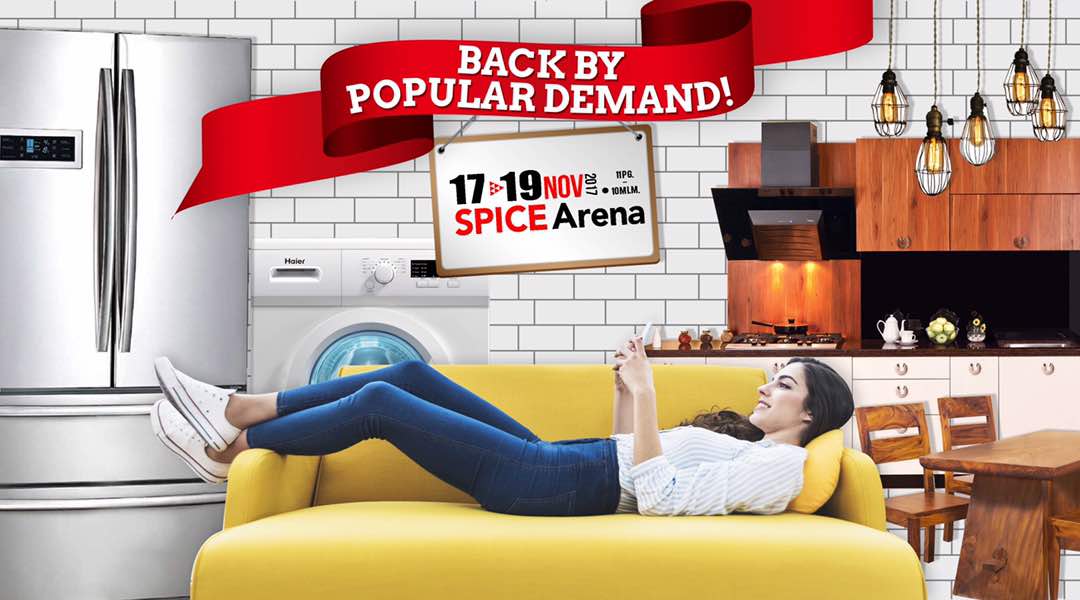 Megahome Electrical and Home Fair
电器与家居装饰展又来啦!
2017年11月17-19日 | 槟城 SPICE ARENA
由于水灾的关系,Megahome Electrical and Home Fair
于二零一七年十一月五日关闭运作,现在他们回来了!
正策划着,搬新家的朋友们!千万别错过这次的好康哦!
今年凡是消费

🈵️

RM3000(单一收据),
就可以超低价购买这些特选家电产品,
40" LED TV 才RM899, 名牌吸尘机 RM149 ,
装饰灯RM49,烫斗RM69,电饭锅 RM59,
还有。。。还有。。。不买也要去看看呗!
T&C:
1. 一人只限买一件。
2. 现金交易
3. 存货有限,卖完为止。

如果想了解更多详情,可以前往位于入门柜台询问哟!
给予上班族或小康之家来说,
想打造Dream House这就是最难得的机会啦!
能享受到好康又便宜还有礼物拿,
根本抵到烂啊~赶快 Jio 邻居朋友一起去扫货噜!
Did someone say discount? As a smart shopper,
you always seek for something value for money.
Megahome is the right place for you to
shop for your dream & cozy home!
We have got everything you need for your home here.
From furniture, kitchen appliances,
bedroom set, mattress, renovation and many more!

& be sure not to miss out our Super Deals promo.
You can buy 40′ TV as low as RM899!
Click on these photos to find out our
Super Deals top sellers with lowest prices in town ever
.
作为一个精明的消费者,你一定会寻找物有所值的东西。
在这里,我们尽可能提供你最物超所值的物品!
Megahome是您购买梦想和舒适家居的理想场所!
我们拥有你所需要的一切。电器,沙发,床垫,装修等等!
我们还有超级优惠促销。您可以购买低至RM899的40寸电视!

【Megahome Electrical and Home Fair电器与家居装饰展】
地点:SPICE ARENA Penang
时间:早上11时-晚上10时
日期:2017年11月17-19日,
Facebook: https://www.facebook.com/megahomeexhibition
Organizer: KH Event Management
Website: www.megahome.my
Contact Person: 012 7777860
‪#‎phlkhevent‬ 

#

Megahome