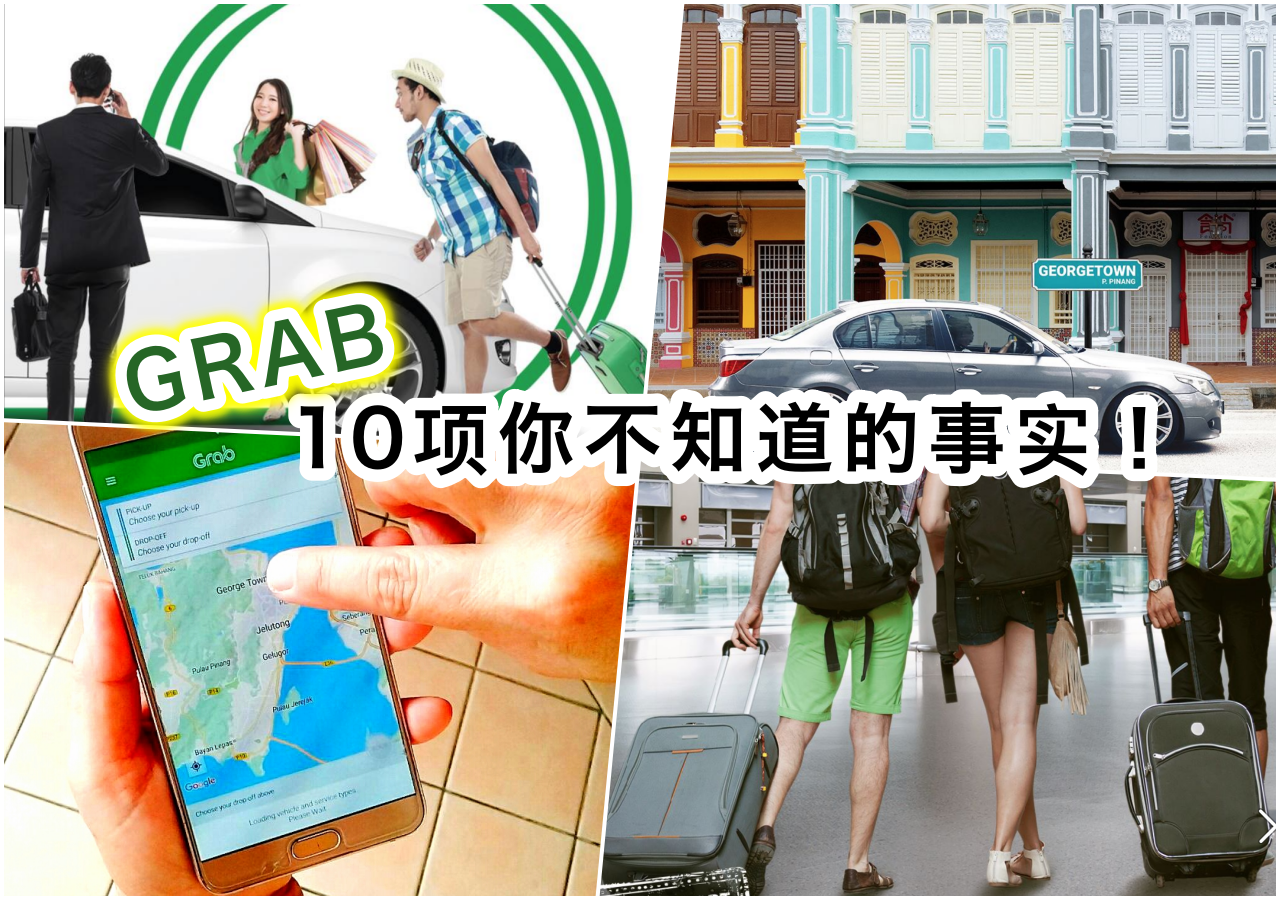 GRAB 10项你不知道的事实, 特别是槟城,Kota Kinabalu 和新山的朋友们
各位有习惯性乘搭车的朋友们注意啦!
Grabcar超值大优惠持续开跑啦!
_______________________________________________________________________________
好康 1: 槟城使用Grabcar服务去到 "机场" 折扣 50% , Promo Code: GRABHOLIDAY 至到 31/12/2016.
好康 2: 槟城使用Grabcar服务去 "Shopping" 折扣 RM 6 x 10次  Promo Code: GRABSHOPPING至到 25/12/2016.
【 GRAB 10项你不知道的事实: 】
1.固定车费-您可以预先知道车费,即使是遇到交通阻塞,车费的价格依然固定,不会随之上涨, 好让你有一个愉快的车程。
2.槟城Grab car也提供MPV的服务,非常适合一家大小出游。
3.与您的朋友及家人分享Live的行程。Grab 无时无刻都视 "安全第一"为至上。
4.您可以清楚知道司机的个人资料(附有照片、姓名、车牌号码以及车型的款式)
5.Grab car已为搭客们购入保险。
6. 24小时的服务。只要您的手机下载 Grab 的应用程序,就可以随时随地的呼叫一辆车,以载您去到目的地。
7.我们也有myteksi 的士服务平台,在这也可以呼叫myteksi服务。
8.如果乘客不幸的遗留随身物品在车上,我们备有24小时客户服务,有专人为您解决您的困扰。
9.Grab car服务足以达到为您省时,省钱的。
10. Grab 时常有好康!
1. Fixed fare–you can see your fare upfront..and you don have to worry about traffic jam ..the price is fixed (in Penang, most place are jam..travel with grab ba)
2. Grab Penang also just launch grab MPV..so when u travel to Penang with family..u can call Grab mpv that can fit more ppl
3. Share your live trip with ur friends & family. Safety always come 1st with GRAB.
4. You can see who is your driver(with photo.name,car plate,model of car)
5. We have cover passenger insurance during the trip.
6. 24hour service..as long as u got the app..u can book a car.
7. We have myteksi in platform as well…can do advance booking with myteksi.
8. Trackable if you left ur thing in the car..our friendly customer service will always help u.
9. Grab will help you to save money.
10. Grab is giving great offer oftenly. 
Grab 服务为您解决您所有疑惑,以让您放心的您的生活继续冲刺、前进!