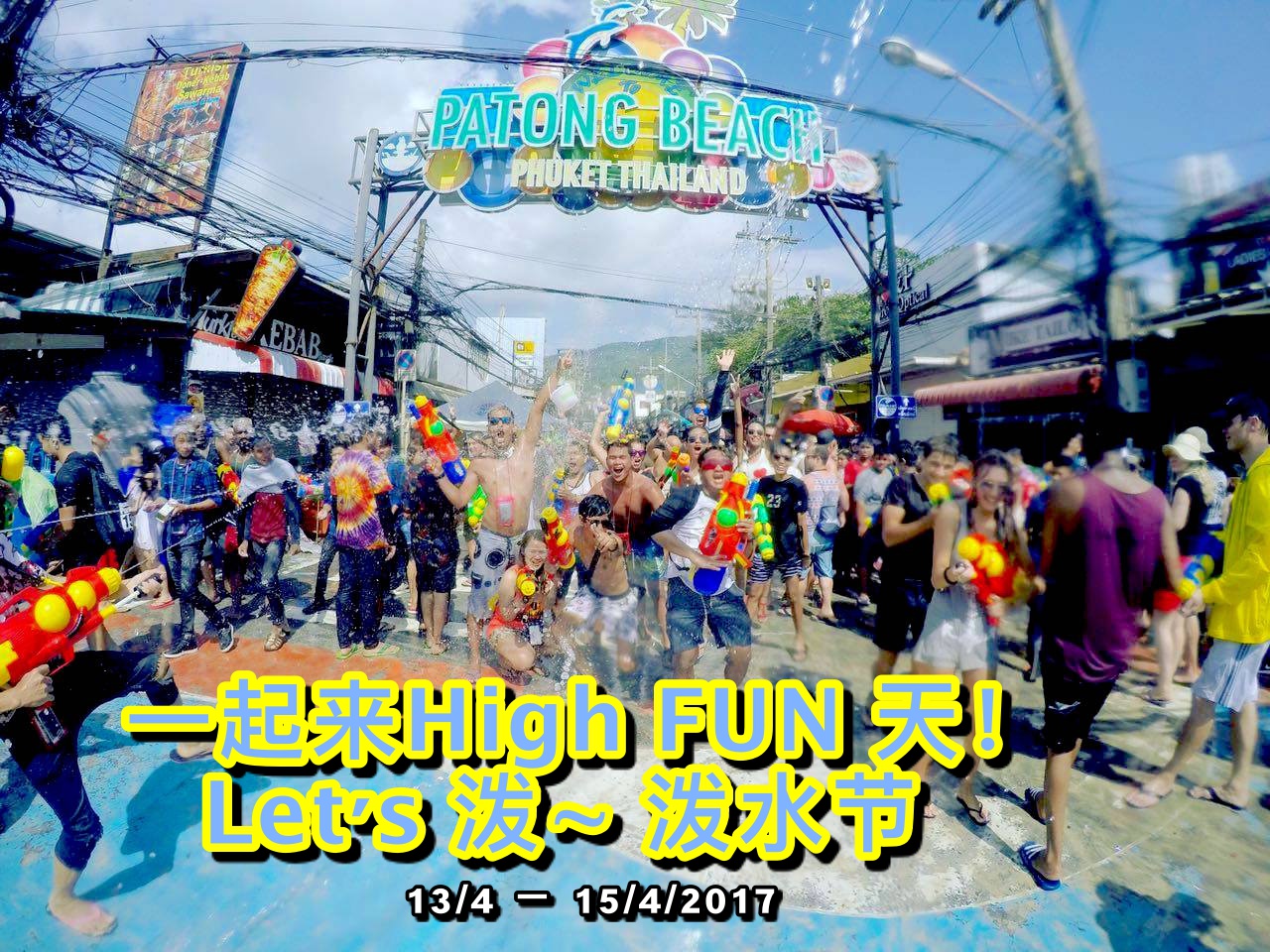 Songkran 2017
Thai New Year 2017The dates for this year's water festivities are between
April 13th,all the way to 15th of the same month.
The events mark the country's new year eve celebration, and is characterized by water play.

Also known as the Thailand water festival or Thai new year, this festivity was originally meant for
the Thai people to splash water on their family members and elders as a way of seeking good fortune.

They also used this event to pay homage to the images of their beloved Buddha.
However, what we're seeing today is totally different from the original intention of the event.

Instead, the event has turned into mad play with water —
involving splashing visitors and other people with buckets of water,
super soakers and water hoses as they gather along the streets.