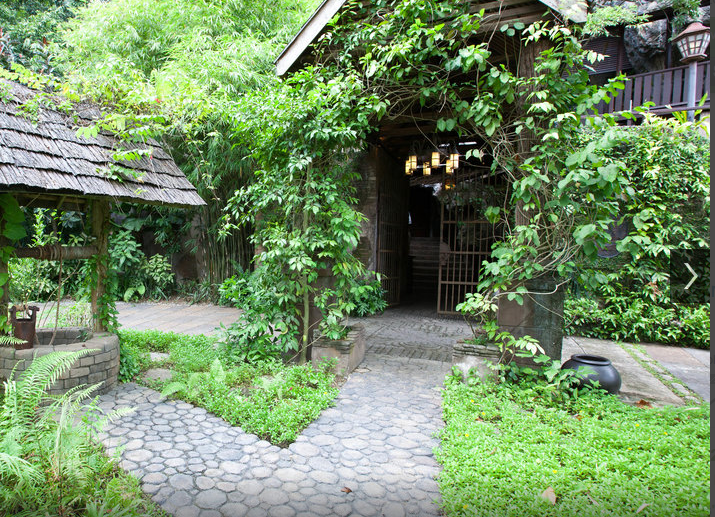 [The Banjaran Hotsprings Retreat – Jeff's Cellar – The Most fascinated cave] | I Love Travelling |
The Most fascinated cave – Jeff's Cellar…….

It was a unique wine cellar which , I was told, was not part of The Banjaran, but is open to hotel guests and outsiders as here is a unique cave where posh private parties are often held.

I had the privilege of attending one such posh party here with a band . But do not be deceived by the exterior as I was on my first visit as the imposing steel high steel grated gate is most deceiving. Once inside , you will be shocked by its many specially designed water features which give it a cooling effect together with its air-conditioned hi-tech. The dim lights give it a medieval ambiance with an ethereal effect. Occasionally karaoke sessions are held here too .  


Here the tastefully designed furniture and the aesthetic deco creates an exclusive luxurious breathtaking environment for visitors to wine and dine as there is a bar and a rich varied collection of even limited editions of wine that even a wine connoisseur may not have seen. I stood dumbfounded as I walked round the cave admiring its many hidden nooks and corners . 

This wine cellar aptly called Jeff's Cellar is aptly named after its founder and owner but guests who dine here have written raving reviews that made me want to experience this myself.

What even shocked me further was that this wine cellar is 280-million years old and is open from 9 – 11 pm for hotel guests and outsiders who want a private party.

This wine cellar, I soon discovered, was the only place in the resort where alcohol is served. Being in this breathtaking wine cellar is in itself a rich unique experience which no visitor to the resort should miss. 














This is the coolest restaurant setting, as it's in a cave and decorated so fabulously. We had the filet and Chef Boon prepared it perfectly with great mashed potatoes. Staff is great and super attentive and friendly. (Apple was an amazing waitress) It was a wonderful experience from start to finish. I highly, highly recommend.